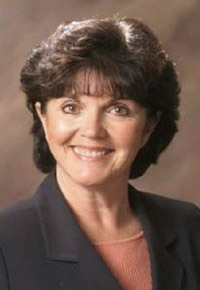 | Broker, NH & ME Hourihane, Cormier & Associates, Rochester Office
Hourihane, Cormier & Associates, Rochester Office
170 South Main Street
Rochester, NH 03867
Email Phone: (603) 332-9500 Fax: (603) 332-9995
About Denise
Denise has been in the real estate business for over 35 years and is a broker in both the states of New Hampshire and Maine. Along with this, she offers a background in investment properties as she has personally owned rental properties for many years. She also enjoys a healthy knowledge of the process of new construction...having a dad who was in the building trades for residential homes and commercial properties for 45 years.
Denise has assisted numerous buyers in the purchase of their first home...mostly by referal from satisfied clients and being well known in the community. She has a strong understanding of the "how to's" of obtaining financing for first time home buyers and regular conventional financing for the more seasoned buyer and investor.
Denise has been active in the community and involved in many fund raising projects throughout the years. In the past years, she has served as a Selectman and Supervisor of the Checklist in her voting ward and sat on the Zoning Board of Adjustment. These experiences have added valuable knowledge to her career in the real estate industry.

Whether you are an investor, first-time home buyer, looking for a new construction home, HUD properties, bank-owned properties in Strafford County, NH, or York County, ME, or are considering selling your residential home, condo, multi-family, land or commercial property in Strafford County, NH, or in York County, ME...you owe it to yourself to give her a call. When experience matters the most...you owe it yourself to call Denise at 603-332-5800. Ask Denise about the new exciting concept of swapping home. YOURS FOR THEIRS.